Empowering Novel Geometric Algebra for Graphics & Engineering Workshop
Call for papers
Since ACM SIGGRAPH 2001 and 2003 conferences, there has been limited attention on the benefits of employing W. K. Clifford's geometric algebras (GA) in solving computer graphics and vision problems. In the meantime, the geometric algebra community focused on GA applications and greatly advanced it as an adequate and viable computing technology. The CGI'16 "Geometric Algebra in Computer Science and Engineering Workshop" began to bridge that gap.
Under the auspices of CGI'17, ENGAGE (Empowering Novel Geometric Algebra for Graphics & Engineering) (new workshop name 2017) on Tuesday, 27th June 2017 in Yokohama, Japan, will again engage in a novel multi-disciplinary approach from mathematics, to computer graphics, computer vision and general computer science fields where GA has strong potential to provide novel answers to existing mathematical problems.
GA is in a particularly well suited position to allow cross-disciplinary solutions in software engineering as it provides an intuitive and insightful common denominator across mathematical disciplines that have often advanced and specialized for specific application purposes; the use and knowledge of GA encourages us to overcome distinct, seemingly incompatible paths by providing a shareable mathematical base again. For example, we expect geometric algebra based contributions to GIS research, data modelling & data structures, adaptive & parallel computing, remote sensing data analysis, UAV target location and other domains.
We invite original contributors in the form of full and short papers, that advance the state-of-the-art of the application of geometric algebra as well as of its computing technology in topics related, but not limited to:
Full application of the conformal model to object description, modeling, deformations, registration, manipulation, interaction, tracking, camera system, visibility
Feature Detection & Data Analysis
LIDAR and Point Cloud Algorithms
Data Models, Cross-Disciplinary Data Description, Software Interoperability
Scientific & Information Visualization
Computer graphics rendering
Computer animation and simulation
Augmented and Virtual Reality
Application of Clifford analysis to lighting schemes
Application of Clifford Fourier transforms and Clifford wavelets to 2D and 3D images, including color images
Higher dimensional geometric algebras
GA computing
GA integrations in programming languages
GA hardware implementations
Geographic Information Systems
Other engineering/applied science applications using GA, like robotics applications, graph computing etc.
Accepted full length ENGAGE papers will be published in Mathematical Methods in the Applied Sciences (MMA), published by John Wiley & Sons, and will be orally presented at the conference. See also the "Author Guidelines" at MMA. Online submission opens Jan. 1st 2017 at https://mc.manuscriptcentral.com/mma. At the time of submission, authors must indicate the Special Issue "Engage (Staples)".
All authors of accepted short ENGAGE papers will be invited either to an oral presentation or to a poster presentation. The accepted CGI'17 ENGAGE short papers will be published by the ACM Digital Library within its International Conference Proceedings Series. For author instructions please refer to CGI's "for authors" section. When submitting a short paper via EasyChair please choose the track "ENGAGE"!
After the workshop, extended versions of the highest ranked short papers of the workshop proceedings will be invited for publication in Mathematical Methods in the Applied Sciences (MMA), published by John Wiley & Sons.
Full Papers: (10-15 pages, use attached MMA latex style file latex_class_files.htm)
Abstract submission (ca. 200 words): Feb. 6th 2017 to sstaple@siue.edu
Paper submission: Feb. 13th 2017
Paper notification: Mar. 20th 2017
Camera ready papers due: Apr. 10th 2017
See "Author Guidelines" at MMA. At the time of submission, authors must indicate the Special Issue "Engage (Staples)".
Short Papers: (same as the CGI'17 short papers, 4-6 pages length, ACM DL format sigconf)
Short Paper submission: Apr. 10th 2017
Short Paper notification: May 8th 2017
Camera ready papers due: May. 22th 2017
For further information, please turn directly to the ENGAGE Workshop organizers: Andreas Aristidou (a.m.aristidou@gmail.com), Dietmar Hildenbrand (dietmar.hildenbrand@gmail.com), Eckhard Hitzer (hitzer@icu.ac.jp), G. Stacey Staples (sstaple@siue.edu), Werner Benger, Olav Egeland, George Papagiannakis, Kanta Tachibana, Yu Zhaoyuan.
Frontiers of Image Processing and Computer Graphics by Deep Learning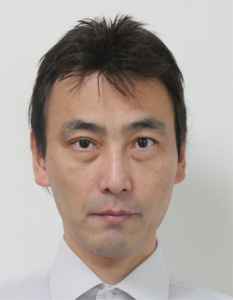 Hiroshi Ishikawa
Department of Computer Science and Engineering
Waseda University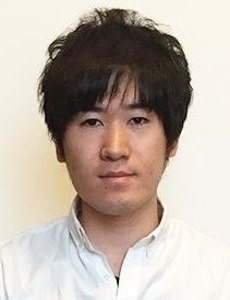 Satoshi Iizuka
Department of Computer Science and Engineering
Waseda University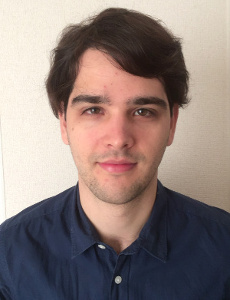 Edgar Simo-Serra
Department of Computer Science and Engineering
Waseda University
In this tutorial, we first review the basics of the convolutional neural network models and how to train them. Then we illustrate how they are used to process images, using several research examples. We further review the latest research advances and trends in the art of processing and generating images using deep learning and discuss the challenges in deploying these methods in practice.
Machine Learning for Image and Video Processing in Social Data Analysis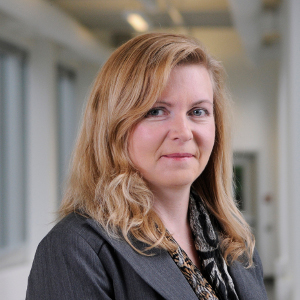 Marina L. Gavrilova
Professor
University of Calgary
The area of big data analytics and image and video processing, without a doubt, is one of the most dynamic areas of interest, which recently has displayed a gamut of broader links to other fields of sciences. Among those are biometric security, visualization, robotics, computer graphics, multidimensional data analysis, artificial intelligence, learning, data fusion and data synthesis. The topic of this tutorial is state-of-the-art machine learning methods, including multi-modal data fusion, fuzzy logic and neural networks applied to data collected from on-line and off-line resources, in a form of images or videos. The rapid development of massive databases and image processing techniques has led over the past ten years to the significant spur in data analytics research and relevant industrial product development. Typical applications aside from cybersecurity include education, e-commerce, banking, virtual reality and games. Recently, this research has been carried over to the area of social data mining and human behavioral modeling. User identification based on a combination of visual features, aesthetic preferences, social networks, online activities, communication style and connectivity, as well as linguistic pattern analysis are emerging directions discussed in this tutorial.
Mixed Reality and Gamification for cultural heritage and virtual museums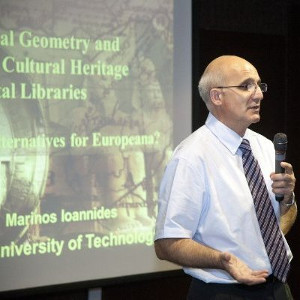 Marinos Ioannides
Cyprus University of Technology
Limassol, Cyprus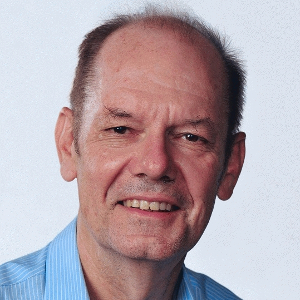 Daniel Thalmann
Swiss Federal Institute of Technology in Lausanne, Switzerland
Nanyang Technological University, Singapore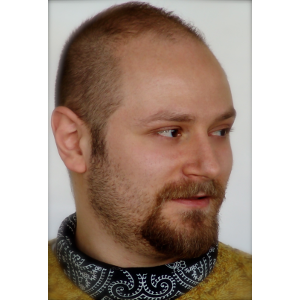 George Papagiannakis
University of Crete & FORTH
Heraklion, Greece
There is a tremendous interest among researchers and creative industries professionals for the development of virtual, augmented reality and gamification technologies for cultural heritage. To date the major applications of these technologies, include photogrammetric modelling, artifact-whole heritage site digitization, museum guides and a wide range of virtual museum applications. Very recently there has been a renewed rapid proliferation in virtual (VR) and augmented reality (AR) –together termed Mixed Reality (MR)-, due to the renaissance in MR hardware (such as Oculus Rift, Google Cardboard etc.) and respective intensive commitment from the ICT industrial sector (Google, Microsoft, Sony, Facebook etc.) that propels this field dramatically, by instilling 'Presence' (feeling of being and doing there in the virtual or augmented world). To aid in this direction the recent advances in gamification (employment of game design elements in non-game contexts and activities) have been placed in the central focus of the creative industries, resulting in a new breed of smart education and heritage applications. Many recent studies have identified the benefits of employing Mixed Reality in these applications by further fusing it with gamification principles.
This tutorial offers an insightful introduction to the theories, development and applications of latest advances of the enabling technologies of VR/AR and gamified interaction in cultural as well as literature theories and reconstruction techniques for cultural heritage and virtual museums.